Canada Citizenship

A Person Is A Citizen If They Were:
Born in Canada after February 15, 1977; or Born outside of Canada after February 14, 1977 and at the time of his birth, one of his parents, other than a parent who adopted him/her, was a Canadian citizen; or
A person has been granted or acquired citizenship.
To become a Canadian citizen, an individual must be at least 18 years old to apply for Canadian citizenship. An individual must also have permanent resident status in Canada, and that status must not be in doubt. For example, an individual must not be the subject of an immigration investigation, an immigration inquiry or a removal order (an order from Canadian officials to leave Canada).
Citizenship For A Child Under 18:
The person applying is the child's parent, adoptive parent or legal guardian.
The child is a permanent resident, but does not need to have resided in Canada for three years; and
One parent is already a Canadian citizen or is applying to become a citizen at the same time. This also applies to adoptive parents.
Residence In Canada
To become Canadian citizens, adults must have resided in Canada for at least three years (1,095 days) during the five years before applying. Individuals who are applying to become a Canadian citizen must submit an application and write a citizenship test. Individuals, who are between 18 to 54, will have to provide proof of their ability to speak and listen in English or French when submitting their citizenship application. In addition, a test must be written within the application process, the test requires knowledge of English or French, a general knowledge about Canada's history, geography and political system. Applicants needed to have filed their personal income tax in the three relevant years in the five-year time frame when applying to become a citizen of Canada.
Criminal History
An individual may not become a citizen if they:
Have been convicted of an indictable (criminal) offence or an offence under the Citizenship Act in the four years before you applied;
Are currently charged with an indictable offence or an offence under the Citizenship Act;
Are in prison, on parole or on probation;
Are under a removal order (have been ordered by Canadian officials to leave Canada);
Are under investigation for, are charged with, or have been convicted of a war crime or a crime against humanity; or
If an individual is on probation or are charged with an offence and are awaiting trial, it is suggested that they wait until after the probation has ended or the trial is over to apply for citizenship. Note that time in prison or on parole may not count as residence in Canada. Time on probation may not count as residence in Canada if an individual were convicted of an offence.
For further information please contact us at [email protected].
Get An Assessment Just Call Us +1 (647) 556-1781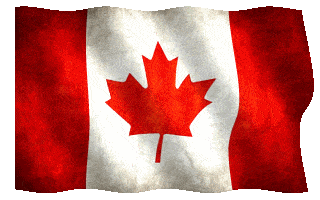 To apply for a visitor visa for Canada, follow...
Batalmea Crightney
Click to verify status with the College of Immigration & Citizenship Consultants