Family Class Sponsorship
A Canadian citizen or a permanent resident of Canada can sponsor their spouse, conjugal or common-law partner, dependent child (including adopted child) or other eligible relative to become a permanent resident under the Family Class. Sponsored spouses or partners must live together in a legitimate relationship for two years from the day they receive permanent residence status.
Applicants under family sponsorship do not have to meet the point system or discretionary selection criteria used in the other application categories. There are two different processes for sponsoring your family under the family class. One process is used for sponsoring your spouse, conjugal or common-law partner and or dependent children. There is another application that is used to sponsor other eligible relatives.
Eligible To Be Sponsored
If you are a Canadian citizen or permanent resident of Canada, you can sponsor your spouse, dependent child, common-law partner, parents, grand parents or other eligible relative to become a permanent resident.
These members of the family class may be sponsored
Spouses, common-law or conjugal partners 18 years of age or older;parents and grandparents;
Dependent children, including adopted children;C
Children under 18 years of age whom you intend to adopt;
Children under guardianship;
Or brothers, sisters, nephews, nieces or grandchildren who are orphans, under the age of 18 and not married or in a common-law relationship.
For sponsoring your family under the Family Class Category, there are two different processes. While one is used for sponsoring spouse, common-law partner or dependent children and the other one is used to sponsor other eligible relatives.
If you have any queries regarding sponsorship immigration, please feel free to contact us.
After a Family Class application has been successful and a family member becomes a Permanent Resident of Canada, they may lose their status if that person does not comply with the permanent residency obligations. When a Permanent Resident does not comply with their residency obligations, a departure order may be issued. A departure order requires that person to leave Canada. As such, we can provide assistance with your Family Class application and assist you with knowing the required Permanent Residency obligations.
For further information please contact us at [email protected].
Get An Assessment Just Call Us +1 (647) 556-1781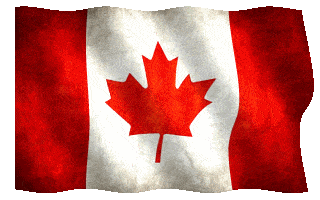 To apply for a visitor visa for Canada, follow...
Batalmea Crightney
Click to verify status with the College of Immigration & Citizenship Consultants