Federal Skilled Trades
An increasing number of people are applying under the Federal Skilled Trades Program. The Skilled Trades Program is for individuals who want to become Permanent Residents of Canada on being qualified in a skill trade. You can apply if your are currently in Canada or apply from outside of Canada. To be eligible an individual require a Provincial Trades Person Certification, OR have a valid job offer and a Positive Labour Market Impact Assessment (LMIA) in support of the job offer.
The Federal Trades Class Program is for workers in the following occupations below:
Industrial, electrical and constructions trades;
Maintenance and equipment operation trades;
Supervisors and technical occupations in natural resources, agriculture and related production;
Processing, manufacturing and utilities supervisors and central control operators
Chefs and cooks, and
Butchers and bakers.
An applicant must show they performed the duties outlined in the lead statement of the occupational description in the NOC. The NOC is a system used by the Government of Canada to classify occupations. Occupations are grouped based on the type of work an individual does and the type of job duties.
Find out the NOC code, title and skill type or level of your job.
For Applying, The Requirements Include:
Live outside the province of Quebec
Fulfill the required levels of English or French for each language ability (speaking, reading, writing and listening)
Have a minimum of two years of full-time work experience in a skilled trade within the five years before applying
Full fill the job requirement for skilled trade as set out in NOC, and
Have an offer of full time employment for at least one year or a certificate qualification issued by a provincial or territorial body.
Full-time work implies at least 30 hours of work over a period of one week, or an equal amount in part-time, paid work experience.
In addition, to satisfying the requirements an applicant must show that they have sufficient money to live in Canada, and that they are not criminally, medically, or otherwise inadmissible.
Skilled Trade Immigrants seeking to apply to become Permanent Residents of Canada will have to apply under the Express Entry. Under the Express Entry, candidates will first complete an online profile and based on their profile candidates will be ranked against others in a pool. On a normal basis, Immigration, Refugees and Citizenship Canada (IRCC) formally Citizenship and Immigration Canada will draw top candidates from the pool and send them an invitation to apply (ITA) for permanent residence. Candidates with invitations are the only ones who are able to apply. To learn how the Express Entry works visit this page.
We can provide you with expert assistance in submitting your Federal Skilled Trades Application according to the requirements.
For further information please contact us at [email protected].
Get An Assessment Just Call Us +1 (647) 556-1781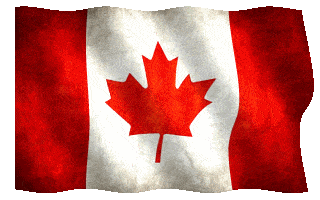 To apply for a visitor visa for Canada, follow...
Batalmea Crightney
Click to verify status with the College of Immigration & Citizenship Consultants