Caregivers
Caregiver or formally called Live-in Caregivers are people who are qualified to provide care for children, elderly persons or persons with disabilities in private homes without supervision or provide care in healthcare occupations. The caregiver program provides qualified applicants an opportunity to become a permanent resident after working as a caregiver for 1 year in Canada. Caregivers also have the option of living outside the home of their employer. There are two streams to apply under the caregiver program, the Home Child Care Provider, which falls under the National Occupational Classification (NOC Code) 44100, excluding foster parents and the Home Support Worker, which falls under the National Occupational Classification (NOC Code) 44101, excluding housekeepers.
Under the Caregiver Program, foreign caregivers must:
Provide care on a fulltime basis (minimum 30 hours per week) to:
Children, under 18 years of age or
Elderly persons, 65 years of age or
Persons with disability, a chronic or terminal illness
Work without supervision in the private household where the care is being provided; and
Meet the requirements set by Citizenship and Immigration Canada
The Caregiver Program allows families in Canada to hire a foreign caregiver, often called nannies, when Canadian citizens and permanent residents are not available.
Contract With Employer
The caregiver and their employer must have an employment contract. The written employment contract/ job offer will ensure there is a fair working arrangement between the caregiver and employer. The employment contract must demonstrate that the caregiver requirements are also met.
Work Permit & Temporary Resident Permit (if applicable)
Once the caregiver and the employer has established a job offer the caregiver can begin the process to obtain their work permit at the caregiver specific overseas Canadian visa office or apply inside Canada if the caregiver is already in Canada. The Home Child Care Provider and Home Support Worker Caregiver Program also lets caregiver family members come to Canada to work or study while the caregiver obtain their work experience in Canada. Once the caregiver has obtained Canadian work experience the caregiver can apply to become a Permanent Resident of Canada.
To get a work permit, the foreign national (caregiver) must show that they meet the eligibility and admissibility requirements which includes:
Language test results that show they can communicate in English or French;
A Canadian post-secondary diploma or certificate of at least 1 year; or an Educational Credential Assessment report, which shows how their education compares to a Canadian post-secondary education credential of at least 1 year;
Relevant work experience or relevant training in National Occupational Classification (NOC) codes 44100 or 44101.
The Home Child Care Provider Pilot and Home Support Worker Pilot can provide permanent residence if the caregiver:
Have enough 1 year work experience in Canada within the past 36 months preceding the time of the application;
Have a minimum language requirement by meeting Canadian Language Benchmark 5;
Have a Canadian post-secondary education credential of at least one year, or an equivalent foreign credential supported by an Educational Credential Assessment.
Are admissible to Canada;
Plan to live outside the province of Quebec.
For further information please contact us at [email protected].
Get An Assessment Just Call Us +1 (647) 556-1781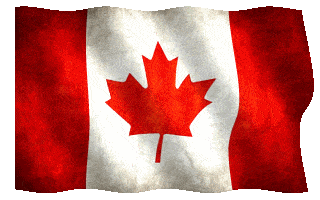 To apply for a visitor visa for Canada, follow...