Canada Experience Class
The Canadian Experience Class (CEC) allows temporary foreign workers and foreign student graduates with professional, managerial and skilled work experience gained from Canada to be considered an important selection factor when immigrating to Canada.
Eligibility Canadian Experience Class
plan to live outside the province of Quebec
have at least 12 months of full-time (or an equal amount in part-time) skilled work experience in Canada in the three years before you apply,
have gained your experience in Canada with the proper authorization
meet the required language levels needed for your job for each language ability (speaking, reading, writing, and listening).
Skilled Work Experience
According to the Canadian National Classification (NOC), skilled work experience means:
Managerial jobs (NOC type TEER 0)
Professional jobs (NOC type TEER 1, TEER 2)
Technical jobs and skilled trades (NOC type TEER 3)
A foreign national must have at least 12 months of full-time, or an equal amount in part-time, skilled work experience. Full-time work means at least 30 hours of paid work per week.
Principal Applicant
If you are married or live with a common-law partner in Canada, and that person also meets the above conditions, you can decide which one of you will apply under the CEC as a principal applicant.
A common-law partner is a person who has lived with you in a conjugal relationship for at least one year. Common-law partner refers to both opposite-sex and same-sex couples.
Canadian Experience Class Immigrants seeking to apply to become Permanent Residents of Canada will have to apply under the Express Entry. Under the Express Entry, candidates will first complete an online profile and based on their profile candidates will be ranked against others in a pool. On a normal basis, Immigration, Refugees and Citizenship Canada (IRCC) formally Citizenship and Immigration Canada will draw top candidates from the pool and send them an invitation to apply (ITA) for permanent residence. Candidates with invitations are the only ones who are able to apply. To learn how the Express Entry works visit this page.
For further information please contact us at [email protected].
Get An Assessment Just Call Us +1 (647) 556-1781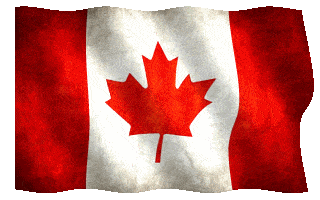 To apply for a visitor visa for Canada, follow...
Batalmea Crightney
Click to verify status with the College of Immigration & Citizenship Consultants