Study Permits For Canada
Canada has of one of the greatest schools systems in the world. Ranging from elementary schools to university schools and vocational schools. Studying in Canada provides internationally reverence and lower than normal tuition fees than other countries.
If you want to study in Canada and you are not a Canadian citizen or a Permanent Resident then you must have a valid study permit. Before you can apply for a study permit, you must have been authorized at a school, college or university in Canada. You will also need to have the right documents. In order to apply for the study permit, a foreign national must provide proof of acceptance into an approved institution, proof of adequate funds to pay for tuition and living costs, and make evident the intention to return home upon the completion of studies. You can obtain a study permit while you are in your country, or the country where you reside legally. Furthermore, you should always ensure that your passport is valid until the end of your study period.
A Study Permit is a document issued by Immigration, Refugees and Citizenship Canada (IRCC) formally Citizenship and Immigration Canada that allows a foreign national to study in a limited time, generally at a specific Canadian educational institution and in a specific program. Children already in Canada whose parents have permanent resident status or citizenship of Canada who will attend pre-school, primary school, or secondary school are not required to obtain a Study Permit, except for children who are accompanying their parents who hold Temporary Resident Permit, or a Work Permit.
Foreign Nationals who obtain a Study Permit are prohibited from engaging in employment in Canada, unless they have an Off Campus Work Permit in addition to their Study Permit. There are certain exceptions to this rule, please contact our office for further information regarding Study Permits and employment.
Study permits will only be granted to individuals who have been accepted as a student at Designated Learning Institutions.  Moreover, students will be required to pursue their studies and make progress towards completing their academic program.  The Designated Learning Institutions will report frequently on enrollment to Citizenship and Immigration Canada. In addition, full time student on a valid study permit who has an Off Campus Work Permit will be allowed to work up to 20 hours per week during scheduled breaks, including summer or winter holidays and reading weeks.
After Graduation
Once a student has completed their studies in Canada there are other options that are available to the student if he or she wishes to work or become a permanent resident in Canada. Such options can include applying for a Post Graduate Work Permit, or Permanent Residency through the Express Entry Program- Canadian Experience Class Program, the Quebec Experience Class Program or the Provincial Nominee Program (PNP).
For further information please contact us at [email protected].
Get An Assessment Just Call Us +1 (647) 556-1781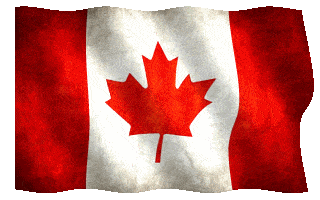 To apply for a visitor visa for Canada, follow...
Batalmea Crightney
Click to verify status with the College of Immigration & Citizenship Consultants