Canada Visitor Visa
Temporary Resident Visas allow foreign nationals to enter Canada temporarily for either pleasure (normally tourist) or business visits. Some foreign national do not require a Temporary Resident Visa if they are citizen from an exempt country. If a foreign national is not a citizen from an exempt country, that person must apply to obtain a Temporary Resident Visa before entering Canada. Spouses and dependents of those who are temporarily residing in Canada might also be required to obtain a Temporary Resident Visa, depending on their country of origin.
If a foreign national who has a Temporary Resident Visa while in Canada wish to work, that person must obtain a work permit. The foreign national can then apply for a work permit from a Canadian Consulate, Embassy or High Commission abroad.
There are three types (3) of Temporary Resident Visas:
Single Entry Visa– this allows the foreign national only one entry into Canada;
Multiple Entry Visa– this allows the foreign national unlimited entry into Canada pending the validity of the Visa; and
Transit Visa– this allows entry to Canada for foreign nationals who are traveling and who's flight or bus enter Canada for less that forty-eight (48) hours, but who's country of origin is one that requires a visa.
Exempt From Obtaining A Temporary Resident Visa
Citizens of certain countries;
Individuals lawfully admitted to the United States for permanent residence;
British citizens, and citizens of British dependent territories who derive their citizenship through birth, descent, registration or naturalization in one of the British dependent territories of Anguilla, Bermuda, British Virgin Islands, Cayman Islands, Falkland Islands, Gibraltar, Montserrat, Pitcairn, St. Helena or the Turks and Caicos Islands;
Persons holding a valid and subsisting Special Administrative Region passport issued by the Government of the Hong Kong Special Administrative Region of the People's Republic of China; and
Persons holding passports or travel documents issued by the Holy See.
Citizens of certain countries that do not require a visa to enter Canada must apply for an eTA. An eTA is an entry requirement for visa-exempt foreign nationals travelling to or transiting through Canada by air. The eTA allows Canada to screen travellers before they arrive in Canada.
Note that foreign nationals who plan to visit Canada for more than six (6) months, and who have resided in certain countries within a year prior to their arrival in Canada will be required to take a medical examination before being granted a Temporary Resident Visa.
For further information please contact us at [email protected].
Get An Assessment Just Call Us +1 (647) 556-1781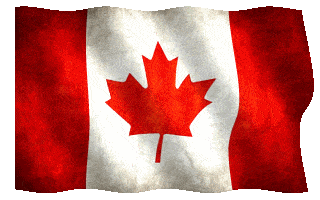 To apply for a visitor visa for Canada, follow...
Batalmea Crightney
Click to verify status with the College of Immigration & Citizenship Consultants